Triptease Retargeting
Don't let a single booking slip away.

Focus your spend on high-return, lower-funnel traffic and bring guests back to book direct even after they've left your website.


Request a demo
Target potential guests with real-time personalization that's proven to convert
Our fully-dynamic display ads pull in relevant information about each guest to create uniquely personalized adverts in real time. Show them their most recent search itinerary and your most compelling price for their dates.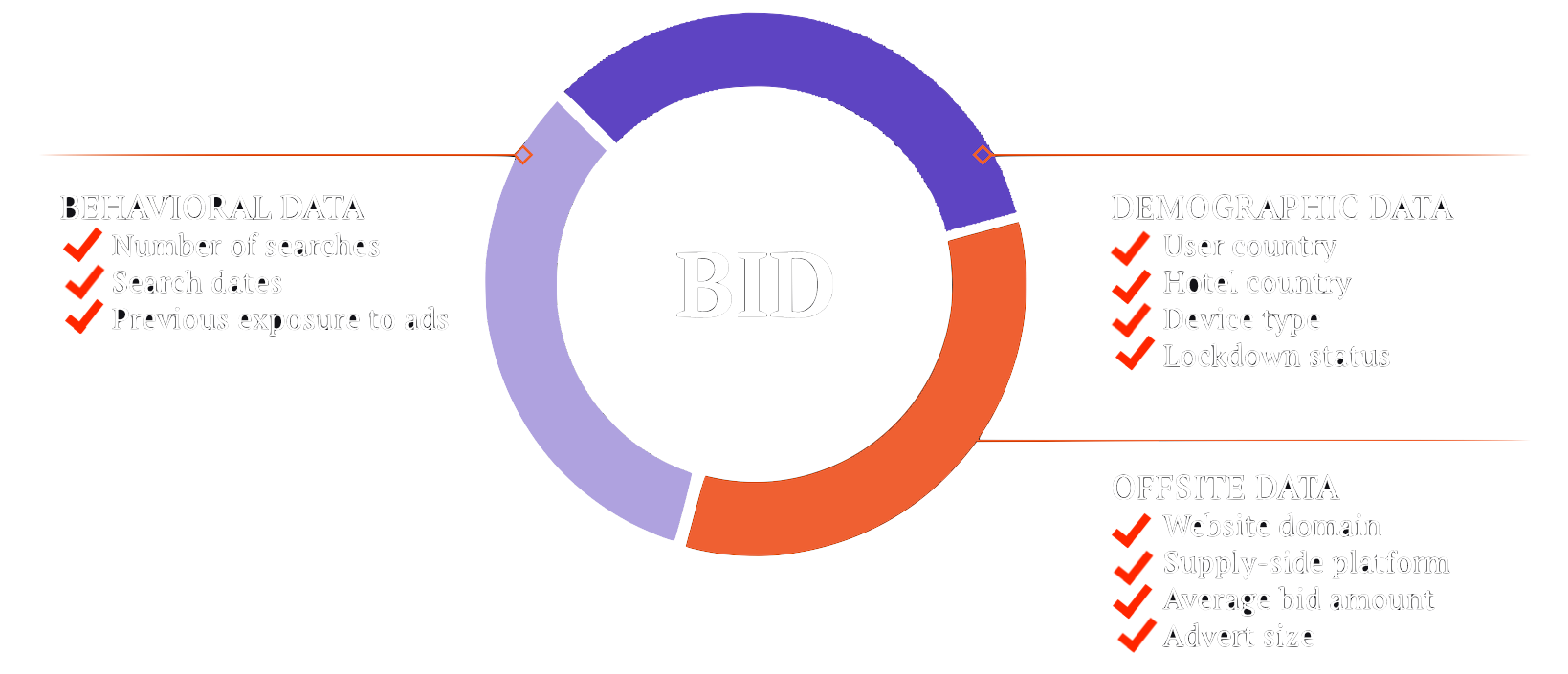 Increase bookings with a tailored, automated solution
When you need to achieve more with less, you can't afford to waste your marketing budget. Our unique combination of search, user and market data means you can target guests with unbeatable accuracy based on data collected across the Triptease Platform.
Create seamless booking journeys with connected data
Triptease Retargeting is powered by the same algorithms behind our metasearch, parity and onsite conversion solutions. We make your data work harder to serve consistent, compelling experiences to your guests across their entire purchase journey.
Request a demo of Triptease Retargeting