Targeted Messages
Build effective, personalized content for your website and booking engine in an instant. Use sophisticated targeting and flexible layouts to boost conversions and improve your user experience.


Request a demo
Thousands of options for website messaging
Choose from ready-made templates, create a unique message in minutes or upload your own custom design. Instantly configure full screen messages, subtle nudges, price comparisons, urgency notifications and more.
Tailor your content for different types of guest
Our data-driven personalization has been proven to increase hotel website conversion rates in scientific A/B tests across thousands of hotels. Segment your website visitors by location, referrer, check-in date, device type, previous behavior, likelihood to book and more. Instantly create translated variants for different language versions of your website.
Message guests easily on mobile
Mobile is where the recovery is happening. Make sure your customers get the same tailored experience whether they're on their phone or on a desktop computer with device-specific targeting and message options built for mobile.
Show guests your rate is best
When a guest searches on your website or booking engine and you're not being undercut, Price Check will display your direct price (and direct booking benefits) along with the prices of your chosen OTAs.
Tools for crisis management and recovery
Access Crisis Messaging templates as well as city, region or province targeting and mobile-ready messages to meet the booking recovery where it's happening.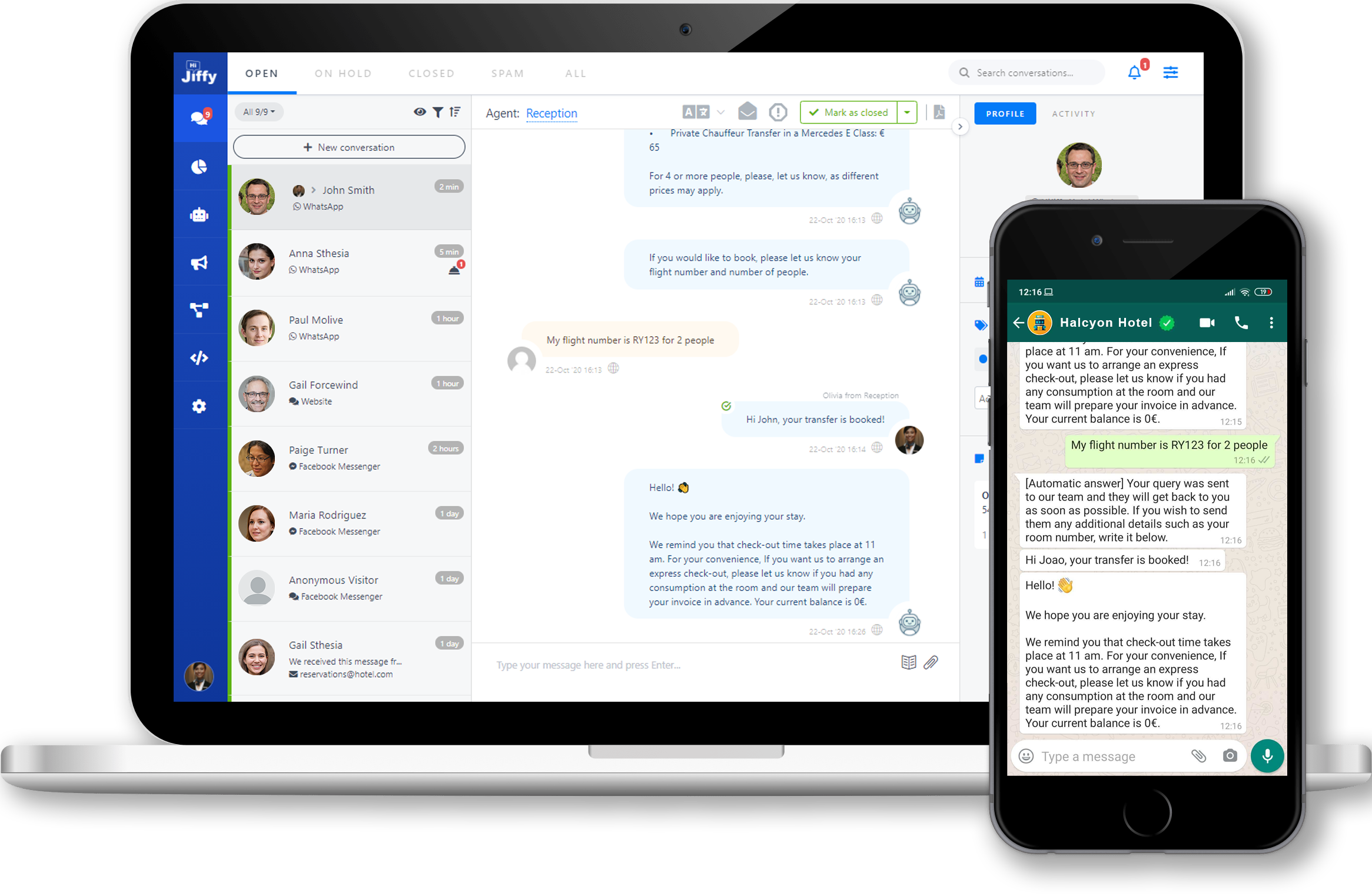 A best-in-class chatbot & communication tool
Our partnership with HiJiffy provides an industry-leading web chat tool, spanning the entire guest journey - from consideration phase through to a digital check-in, in-stay communication and check out.
HiJiffy supports over 100 languages and spans the website, Facebook Messenger, WhatsApp, WeChat and Booking.com messages, plus many more social and OTA channels. The chatbot features over 120 FAQs and an automation rate above 80%.
Request a demo of Targeted Messages