Improve.
Context is key. Learn from your activity and results to build new direct booking strategies confidently. Benchmark your performance, take an action from every insight and work with our team to drive continuous improvement for your business.
Learn from industry benchmarking
Our machine-learning algorithm is tracking conversions across thousands of hotel websites. Benchmark yourself against similar hotels and identify specific areas in which your website can improve.
Metrics that drive actions
The Insights Dashboard is designed to help you test and learn. Whenever you see the target symbol on a chart or graph, you can instantly create a message for that specific audience.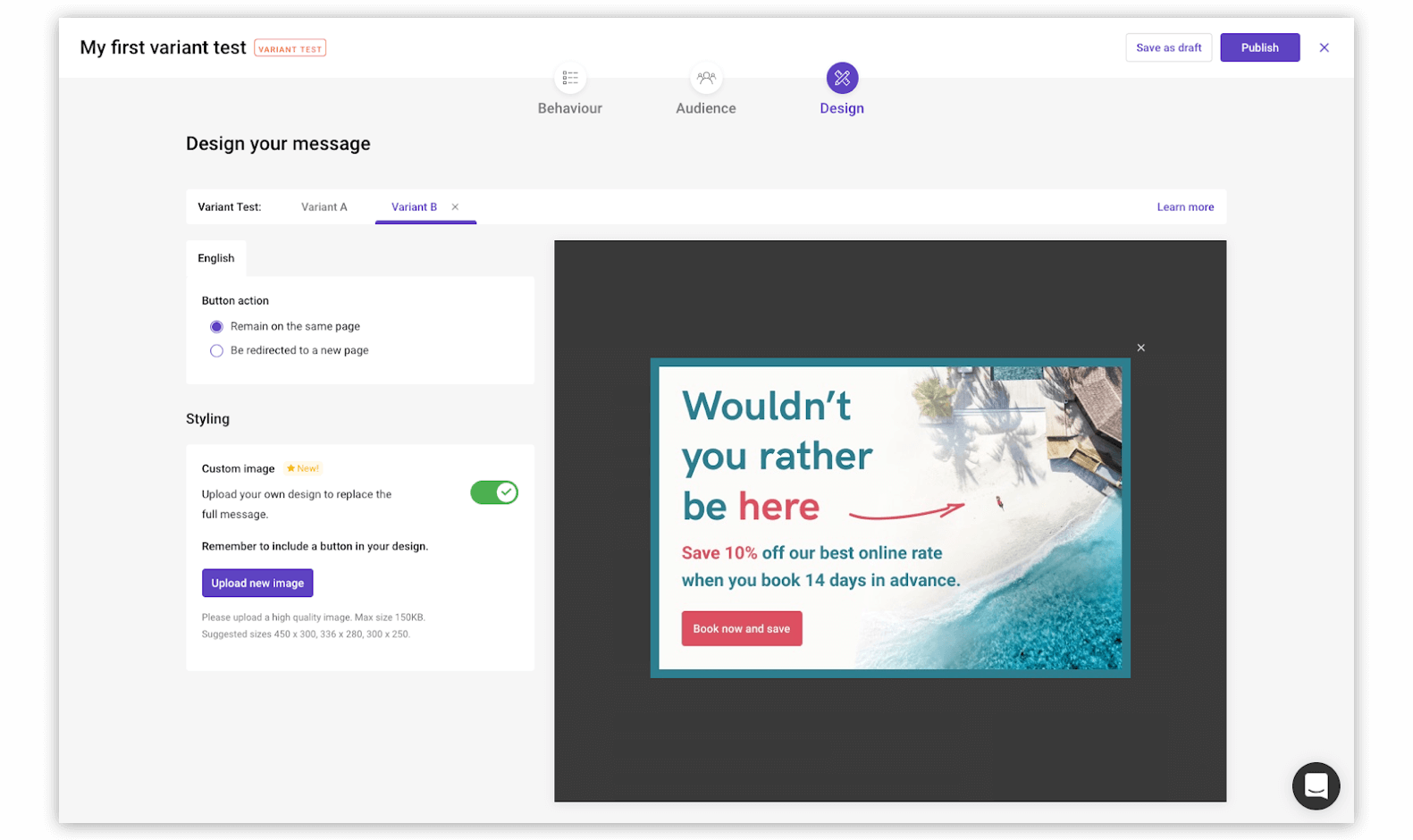 Variant testing that you control
Easily set up and run variant tests for your website messaging. Monitor performance and learn what works for your customers.