What's in a widget?
Price Check may look simple on the surface (in fact, we designed it that way), but underneath it's a clever little widget. The perfect Price Check brings together all your hotel's unique insight and style with the learnings we've accumulated from working with over 10,000 hotels - to create the perfect cocktail, smoothing the guest's path to a direct booking.
In the bag
Our smart algorithm considers a whole array of factors, every time it shows.
On the one hand, the importance of accuracy importance of accuracy quite simply cannot be understated - yet on the other, speed is directly linked to conversions.
And then there's the thorny question of which OTA to show: For a price comparison to be a powerful influencer to a consumer you must make sure that not only are you comparing like for like, but also that the comparison is relevant. That's why we recently added geo-localisation to display the most relevant OTAs for the end-user. Ensuring that the OTAs that are displayed in the comparison are optimised according to the location of the guest is the most important factor in this category.
So now our list looks like this:
speed
accuracy
end user location
hotel location
different currencies, conversion rates, taxes and fees applied to prices we find
The best-in-class price comparison widgets can balance all of these factors - and learn from what it sees every single time.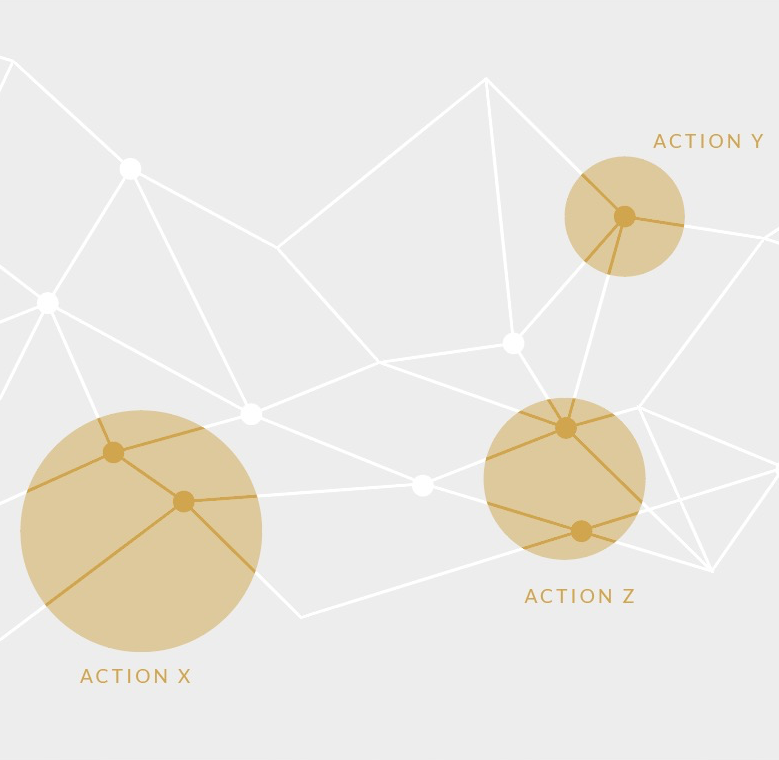 Over to you
PRICE CHECK SETTINGS
Take full control of your Price Check widget. You know your brand better than anyone else, so be it colour, position, benefits or languages, from now on, it's all in your hands. Just head to the 'Price Check' tab in your Data Platform.
Colour:

Pop in your hexcode (or just have a play with the colour dropper) and you'll see the preview update automatically. Position: Left, right, bottom? Every website is a little different and we don't want to be obstructing that all-important 'Book Now' button. So select your favourite, or simply drag the widget to pick your spot. Psst… our testing shows that the right-hand side converts best.  Benefits: Want to update your benefits or add seasonal touches? Fancy reaching out to tourists abroad in their own language? Pop your benefits and as many translations as you can think of into the boxes to keep on-trend; we'll make sure to show the one best suited to the country you guest is booking from. (Check our stats on the best converting benefits here) Run Invisible: Many of our new-comer clients need a little time to get on top of their parity before they're ready to show the world the Price Check widget. Click this button to run the widget on invisible – all the juicy data, but not yet visible to your guests. Just don't forget to switch this off once you're a parity pro!  Preview: Previews are really handy: check out your changes in action before going live.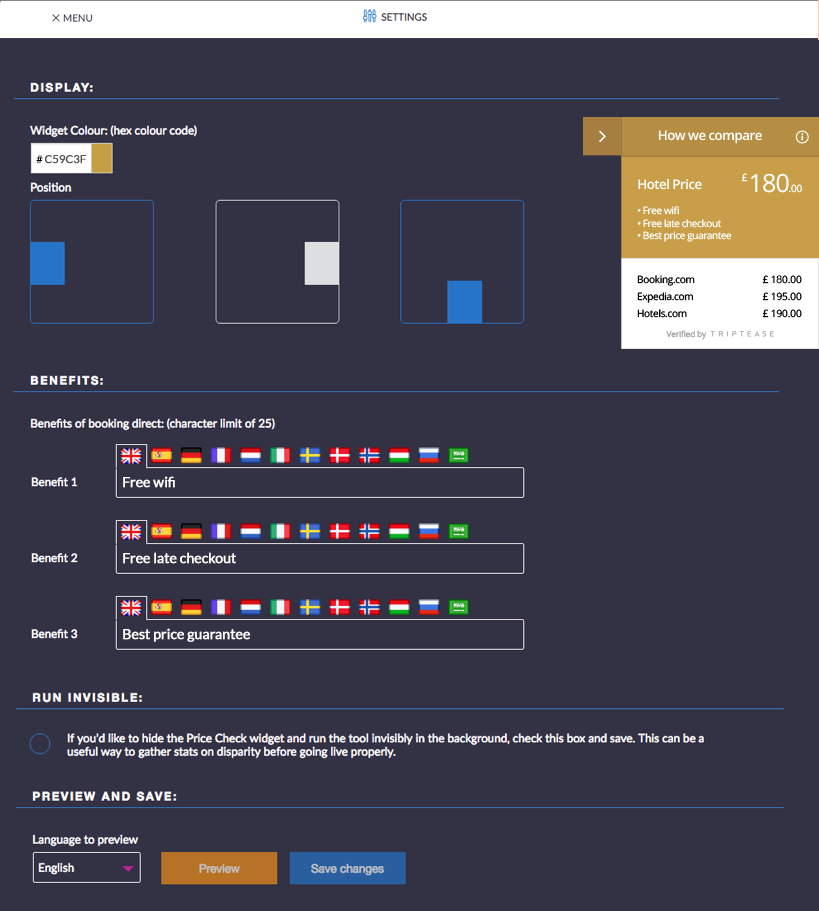 Never be undercut again
Disparity happens. 
You can't be there to monitor your parity at all times. We've got your back:
When we spot a sudden spike of disparities, we'll send you a Surge Alert to give you a heads-up
Die we mention the Disparity Dungeon? A live tracker of every single instance of disparity..? Handy
Auto Best Rate Guarantee allows you to automatically match (or beat) the OTA rate so your guest never needs to look elsewhere. Find out more...
Congratulations! That's one pretty little Price Check you've created. Get in touch to hear more about what the Triptease Platform can do for you.