Quality or value? We break down the paradox and explain how to show off both – convincingly.
Celebrating Quality
"My guests want to be blown away by the luxury and quality my hotel offers." Sound familiar? It's true. Not everyone is purely a bargain hunter.
Your website is your shop window, and known in the retail industry for 'the art of silent selling'. Care and attention to the image you display to passers-by will drive the associations made with your brand and, done right, will boost your sales.
Start with your photos. Our research shows that 70% of people rely on photos to learn about a hotel. So show, don't tell. Get these three thing right to sell without a word (and if you want to step it up a level, apply the same tips to videos too): 
Size: Take a long hard look at your website design. Are the images big, clear, dominant? We like this list of top website designs for inspiration.
Quality: High quality photos not only show off your hotel's assets, but subconsciously suggest your attention to detail and quality on the whole.
Content: What is it you're showing off? Sunset shots may be beautiful but make sure to catch a corner of the balcony or your infinity edge pool to position your guests this close to all that beauty. Don't forget to add lots of pictures of different aspects of your hotel to give a feel not only for the rooms, but the breadth of extras you can offer. A little extra colour can be provided by the local area and customs, but don't let these overwhelm the attraction of the hotel itself.
A site which is too thin on interesting content – both in terms of images and text – loses out on really connecting with visitors. Check out this blog on the ideal depth for your website.
Thinking outside the box:
We love Loews' #travelforreal ad campaign last year: it took real instagrams posted by their guests to show off the genuine experiences, captured through the most personal of lenses. No more corporate poses, just actual experiences captured as fond memories. It's power lies in the fact that a hotel promises exactly these memories.
Demonstrating Value
We're all a little bit price-savvy
There's a pithy German saying that's worth bearing in mind: 'von den Reichen, lernt man sparen', or 'Rich people know how to save'. A little brutal perhaps, but never presume your guests don't care. Even those willing to pay a little more are pleased to be reassured of their wisdom in booking direct.
Clear benefits
In today's busy world, never over-complicate. Many guests are used to the formulaic structures of OTAs. Rival them in simplicity.
Make it obvious.
List your exclusive benefits.
No small print: just nice, simple bullet points.
Reassure guests you're the channel to use.
Why Direct?
Your guests are looking for luxury, we understand. But that doesn't mean you can't learn from OTAs – their consistent layout and clear categories make information easily digestible.
What can we learn from the different channels out there?
The fluorescent-effect
Take a look at these OTA searches: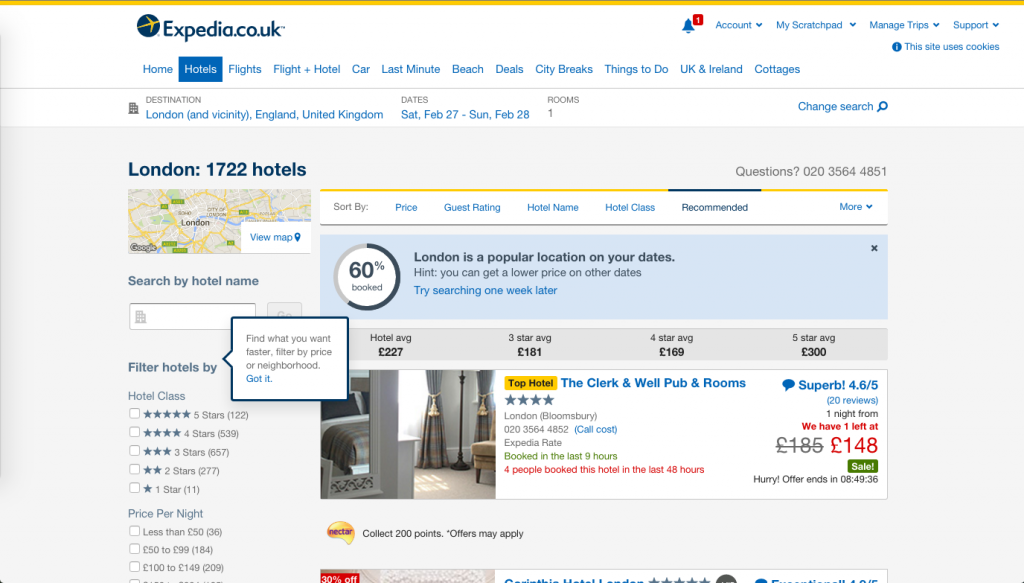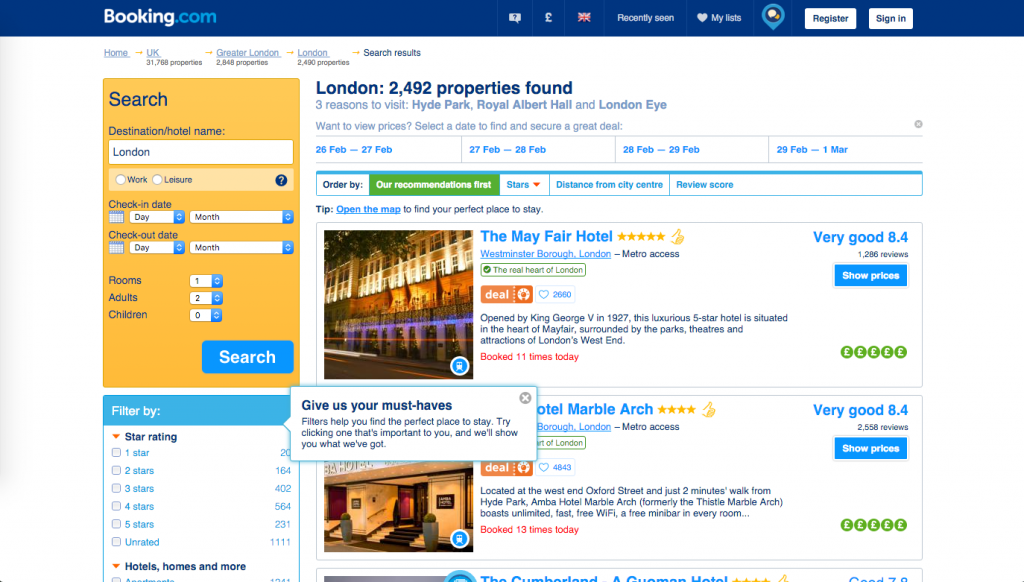 How do they score on the luxury-image scale? Sure, there are pictures, but they're small and you have to click to get them opening properly – and click again to find out details. The text heavy pages can feel a little utilitarian and worse still, the bright colour schemes a just a little too reminiscent of budget airlines and market-stall discounts to be in-keeping with your luxury brand.
Mr and Mrs Smith, tailored to a luxury audience, is a significant improvement, allowing space for a tagline, hand-selected highlights and bonus offers. However to reach this information, the guest again has to click through from the main listings – the hotel comparison function is unavoidably clunky, it seems.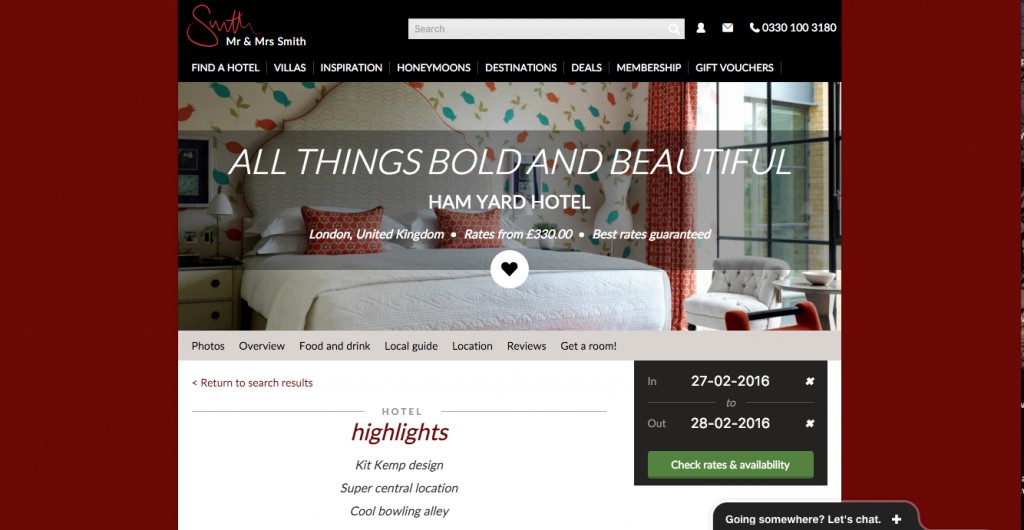 Intuition
Take leaf out of the Airbnb book. Or rather their website: it's insanely intuitive to use - where do you want to go?' it asks, before mapping out (literally) your options on one easily controlled page.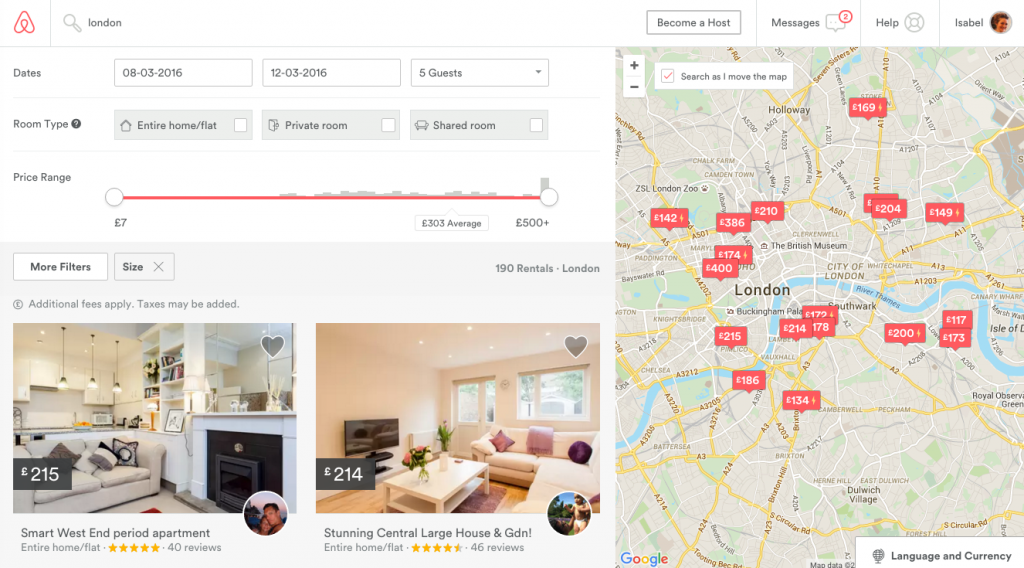 One of the powerful advantages of OTAs is the consistency of their pages. You can look at any hotel and find the same data in familiar places – free wifi? Breakfast included? They'll tell you. If you're going to compete on offers, it's really important to make them user friendly: no more small print, just simple, clear bullet points.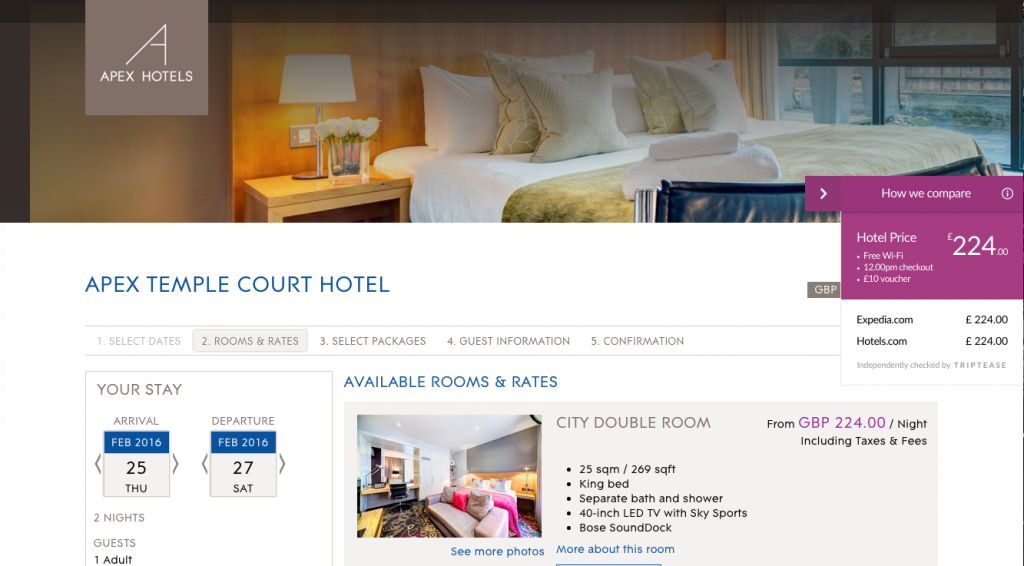 Reviews
We have to admit it, TripAdvisor reviews are really valuable.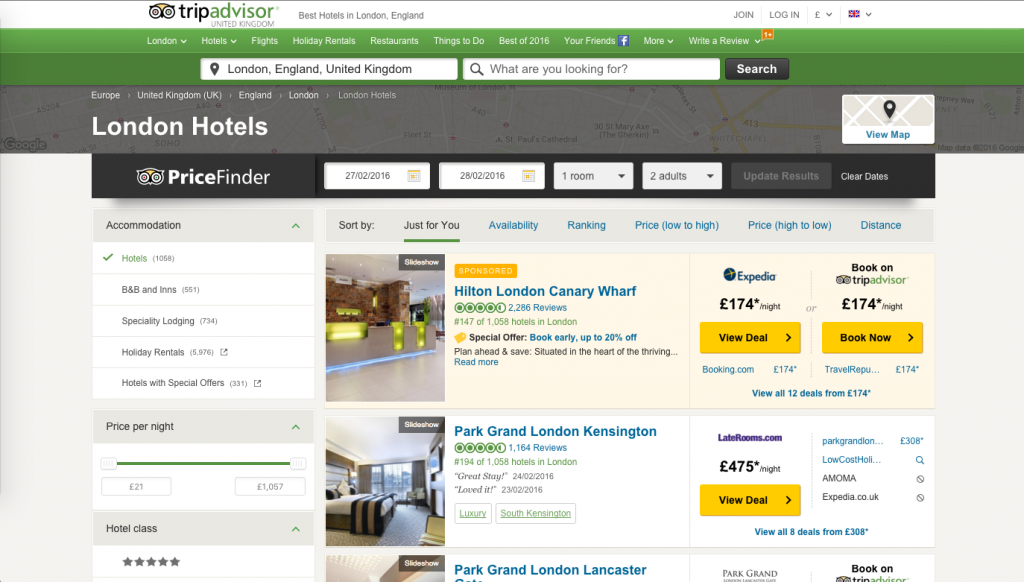 Again however, you're looking at small text, way too many CTA buttons and lots of clicking around. Not a luxury experience at all.
So who is doing it right?
A good source of inspiration is the luxury car industry: Aston Martin exude class. Mercedes are world-renowned for quality. Again and again, people buy into these luxury brands despite the almost inevitable devaluation of their purchase in a short space of time. Why?
Let's take a closer look at Porsche's advertising and the way they couple quality with value: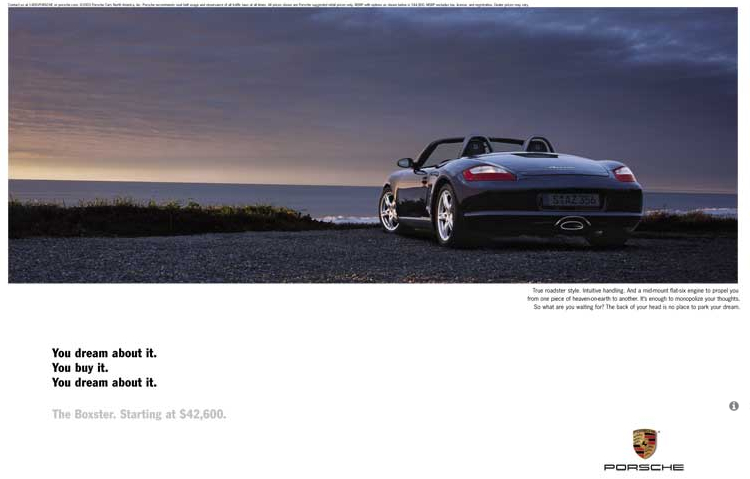 Which thousand words do these pictures tell? Beauty, simplicity, speed, perfection? A fine-tuned machine, no line out of place? You have to admit; they bring out the racer in us all.
Yet this in itself is not unfamiliar. There are beautiful, luxury images in every industry. Notice something unusual about the lower half of the page?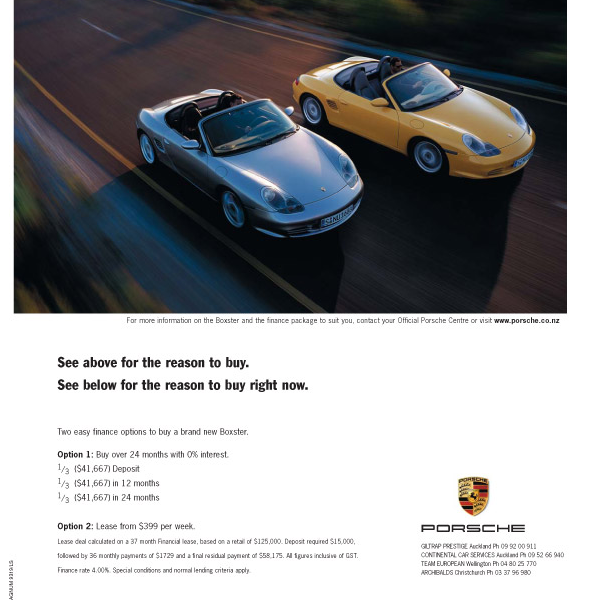 Financing options. This seems to break the secret code of luxury items - no visible price tags - however it offers something different: reassurance. Reassurance that you too could be that racer.
And just like that, pure aspiration and daydream becomes a possibility, even a reality. Buy on style, buy now on price.
Bringing a bit of Porsche into your hotel…
Entrepreneur.com's recent top tips for marketing luxury goods tells us that 'the presumed price should always seem higher than the actual price.' This is achieved not by making prices seem too expensive to show, but through  the indicators of quality on all your marketing coupled with clear and simple pricing.