Even in a volatile year, there's one thing you can count on: Calvin Anderson (of Domio, OYO, Red Lion, Hilton and Highgate) is guaranteed to change the way you look at your revenue strategy. That's exactly why we invited him to host an open forum discussion on day one of the Direct Booking Masterclass.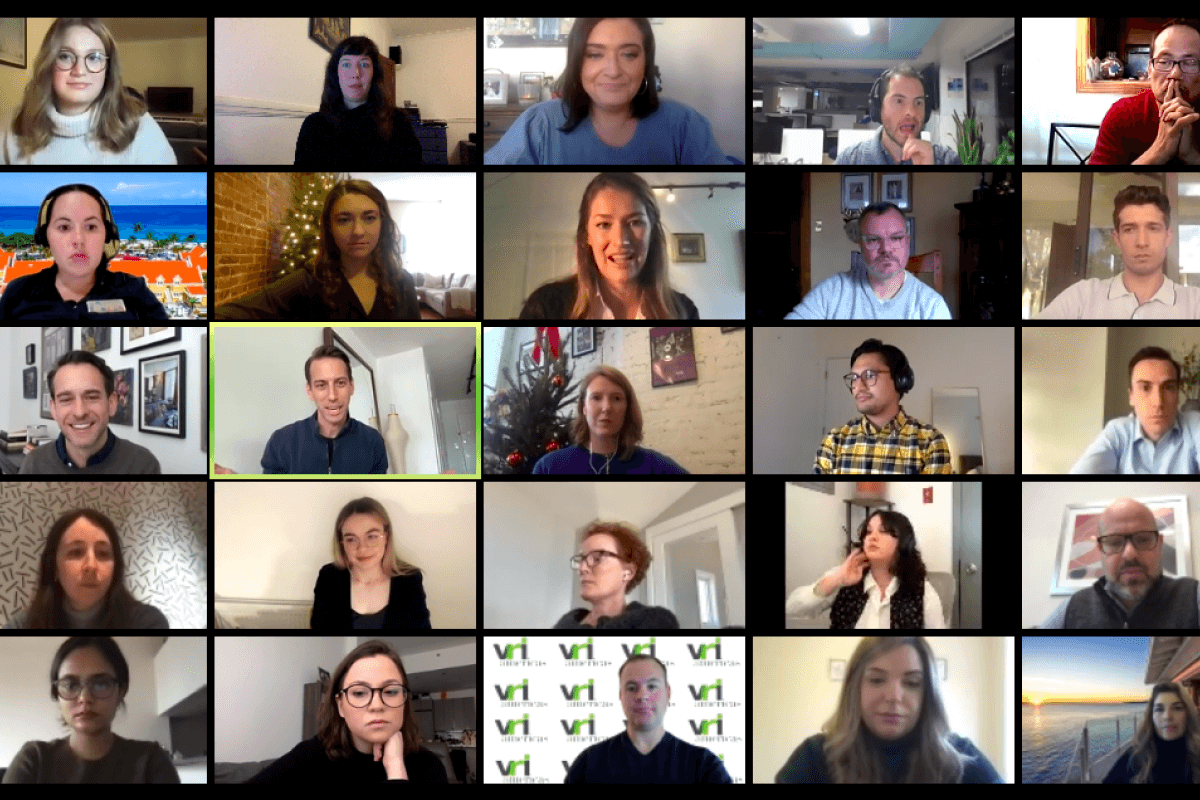 Here's what we learned:


This is a low-cost time to test and review your OTA relationships
When Alan Gonzalez of Warwick Hotels & Resorts asked about competing successfully against OTAs in metasearch, Calvin had some interesting ideas.
Noting that this year some OTAs have manipulated revenue channels in such a way that disconnected silos are now competing against themselves, Calvin said, "since March, most of the OTAs have taken incredible license that I've never seen before. Undercutting their own wholesalers, taking my own rate and chasing me down the ladder."
As Calvin explained, this is a hard thing to control but one thing you can do is take a step back and review what value an OTA relationship is actually providing right now.
"They're pouring tons of cash into bidding up on SEM and meta. So we had to step back and see what it was really bringing us. After reviewing the data we then shut certain legacy OTAs off for several hotels. That's when they listened."
If that feels like a scary tactic to try, it doesn't have to be. As Calvin explained, "if you're doing well on your own meta, it will come in to backfill the gap."
"If you're city centre and you're not crushing it right now, it's a good low-cost time to test. You can try it for four or five days and see how valuable they really are to you. I find it's never as bad as you think it'll be."
Airbnb is a booking channel, not a competitor
So if you're going to try dialing back your dependence on OTA channels, where should you focus your energy instead? For Calvin the answer was clear: Airbnb.
"One thing this year that has been really wonderful is that vacation rentals are opening up to the hotel community. If you're not listing your rooms on Airbnb you need to do this alongside figuring out your relationship with your OTAs."
"Airbnb is a distinctly different channel from the OTAs - they're (bringing) their own customers, they're incremental to you. It's a great way to shift people from your competitors."
Returning to the subject of customer acquisition, Calvin notes that "Airbnb is 91% direct contribution which is just phenomenal. They barely know what the word 'meta' means."
"Airbnb is not a competitor, it is another booking channel. Airbnb is the 'Kleenex' to the 'nose tissue' - it's the brand that people go to. I've listed traditional hotels and aparthotels and overnight Airbnb has provided a good percentage of business."
The way you'll need to sell your rooms requires an update though. In vacation rentals you're selling each room individually rather than the whole hotel with a list of rooms and rates.
"We started selling our room types like stacks of crackers - we'd break up a hotel into about eight or nine listings and take 50 pictures of the rooms. If you look at a really good vacation listing what you see is 20 or 30 pictures and not just of the rooms - the views outside the windows and 'view throughs' from one room to the next too."
"Really invest in photography, especially if you have premium room types. Make sure it's crystal clear how good that room is. Especially if you've had budget to renovate - then you need budget to photograph it!"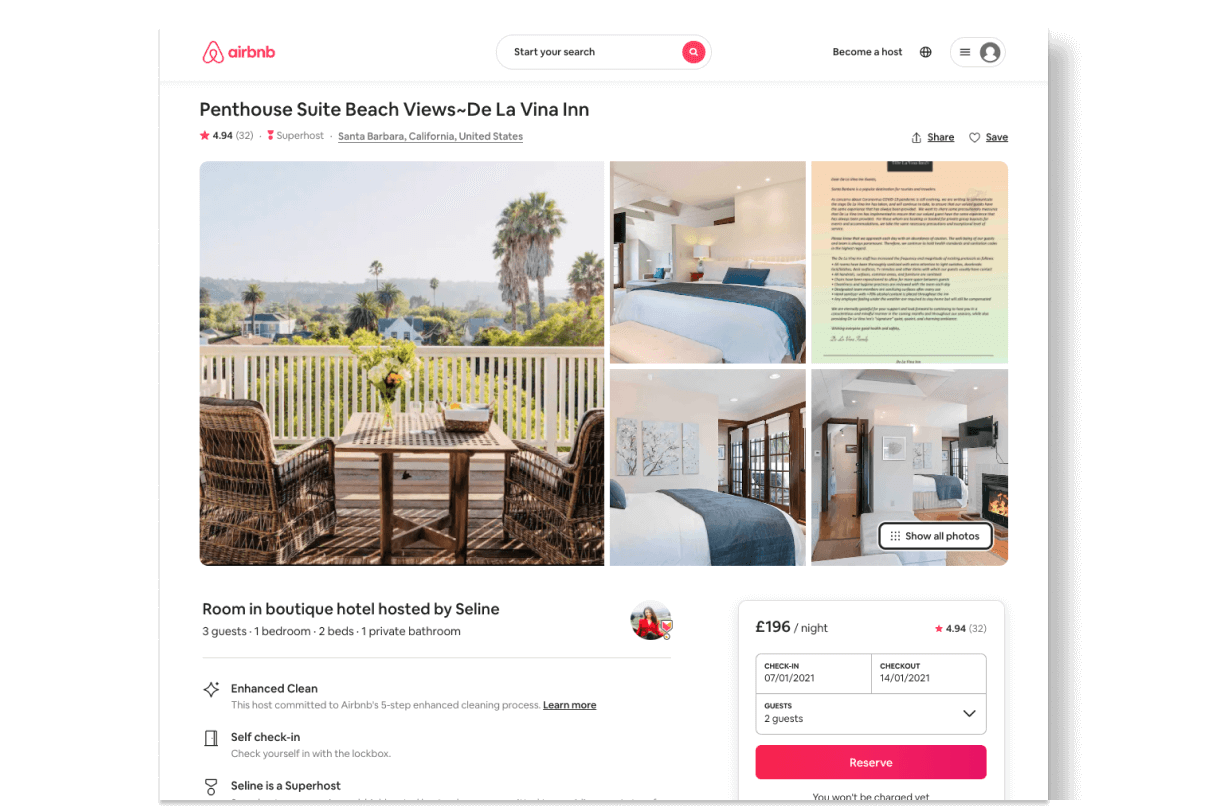 And great photography is not the only important visual to bring to your Airbnb listing. Calvin advised that you show the consumer exactly what that floorplan looks like - this, he says, is what will cause your conversion to take off. And that tip doesn't just apply to Airbnb. Calvin also highlighted that "that is a basic conversion strategy anyway. Your listings will shoot to the top of OTA listings as well if you have great pictures and do that floor plan."


You don't have to be number one, but you do need to appear in Google metasearch results
The rise of metasearch means that rate parity with OTAs should continue to be a focus for hotels but access to Google helps to level the playing field. As Calvin says, "the OTAs can lock down terms in your contract about bidding on your brand terms and so on. In the meantime, you've got Google. I don't even spend a dollar on the other metas. Google is the only one that gives return."
Calvin explained that you don't need to appear in position one or two. In fact, he's often found that hotels can convert just as well or better in position three.
Getting hotels to the right position in metasearch is our focus at Triptease too. If you'd like to know more about how Triptease Meta could work for your hotel, click the button below to get in touch.



Request a demo of Triptease Meta
Covid-19 has been a catalyst for the rise of longer stays
Having moved from hotels to aparthotels, Calvin sees the trend for longer stays as being here to stay.
"The US consumer has been exposed to it and now wants more. Following Airbnb's IPO I think they'll go further into hotels. The big OTAs are racing to get this product."
So how can hoteliers keep up? As well as that professional photography, it's all about the pricing:
"Make sure you have a long stay pricing model. I want my retail price to be relevant but I know people are looking for discount rates. I would be shopping for a similarish apartment in my area to find out where your market is at. Shop competitors and that will give you the price that you need."
If you're budgeting for the new year, review your mix of business
When asked how he'd budget for 2021 if he were revenue managing 10 to 20 hotels, Calvin had a clear message: Review your mix of business.
"It's a great time to take another look at your mix of business. Right now it's probably quite different from the mix you're used to."
Once you've got an understanding of what your mix is, make sure everything is providing maximum impact. Calvin advised hoteliers to ask "What is my marketing doing for me? Is it bringing in new people that have never come to me before? Or is it just bringing back people who have been here before?"
"Make sure you are all over your meta strategy. You can't manage it all yourself right now, but you need to be all over those dashboards. You're the one that knows what you're doing on OTAs and if you have wholesaler rates, for example. You should be checking that new, incremental people are coming through that channel."
Want to know more about Triptease Meta?
Contact us here to request a demo or find out more!