Ads visible above the fold have dropped from 10 to 3 this week.
Google drew the line under the era of text adverts on the right of their results pages. It's a big step for the search giant, with mixed motivation, but sets in motion a bigger step for hotel marketing.
Quality over quantity: or is it?
Associated with advertising, the right-hand column receives little consumer attention and so achieves poor click-through rates, Google tells us. As The Media Image highlights however, cost per click inflation is likely to make this a 'more profitable' move in the long run. That's handy, Google.
What's the impact?
The Googler: have you even noticed? It might look a little empty – but with many searches now bringing up maps and other information on the right, blank spaces are fairly unusual.
The Hotel Marketer: marketing effectively just hit a whole new level. Time to power-up.
Refine your SEO: organic matters more than ever.
Generic search results will be entirely comprised of Ads and Google Hotel Finder: are you on it?
Steel yourself for the battlefield of steeply rising cost per click.
Recognise that independent or smaller hotels will be in tough competition for keywords.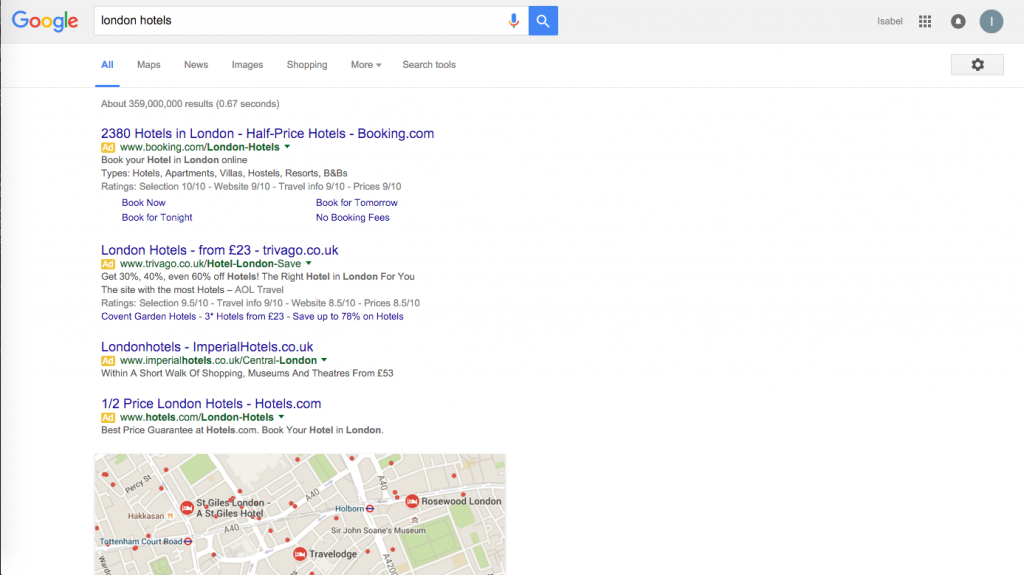 There's good news?
Competitors won't bid on your branded keywords. It just won't be worth it.
Comment below to share your top tips for keeping up your hotel's visibility.